Discounted Deals Property For Sale In Mumbai
HomeBazaarsplit
by Lodha Group
★★★★★
42.50 L - 65.00 L

Carpet: 434 to 871 SqFt.
1, 2, 3
7,463 to 9,793 SqFt
Description: Planned and designed by Lodha Group s smartest minds, Lodha Palava is India s first combined Greenfield smart city in Dombivali, with standard facilities including world-class educational institutions, high-quality sports facilities, and much more. Their posh 1, 2, 3 Bhk OC received homes in Phase 1 are ready for possession, and Phase 2 is progressing rapidly for possession in November 2021. This reflects Lodha Palava is developing as a private-sector solution to the urbanization challenges of the developing world. Their superlative amenities are expanded in the territory to engage its occupants in the activities as per your taste and urge of experiments. Such as multi-purpose courts and ground, pools, jogging tracks, amphitheater near riverside, temples, and a lot then you can perceive and demand. With all the luxury comes essential like, water management, 24/7 surveillance, waste management, and transportation facilities are inclusive in their peak priority.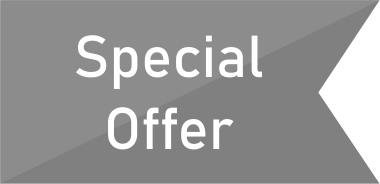 50% Off On Stamp Duty | Zero GST | Pay Just 5% Now*
EMI Calculator
Agreement Value 65.00 L
Total Interest

5,749,207
Monthly EMI
45,622
---
---
Assuming interest rates from 8.65%
by Rustomjee Group
★★★★★
1.24 Cr - 2.15 Cr

Carpet: 699 to 1,235 SqFt.
2, 3
16,030 to 17,780 SqFt
Description: Rustomjee Urbania is one of the most known and professionally designed township in Majiwada. Its vast estate is inflated across 120+ acres with spacious open space and lavish 2 bhk homes which host all comforts. The residences in D and L wing will be ready for possessions in 2023 and E and K wing will be ready in 2022, plus they are packed with thoughtfully designs interiors to look after your privacy and convenience. Not just the glamour and luxury, but homes here are well-connected with the rest of the city. Their amenities will go hand in hand with your personal space. The luxuries such as a pool with deck, gym, entertainment corners, parting terrace, senior citizen area, etc, enough to keep you engaged after your long tiring day. Here, your safety and sanitation are their topmost priority which is executed precisely. So come savor Rustomjee Urbania, a place where you can have the best moments for the coming years.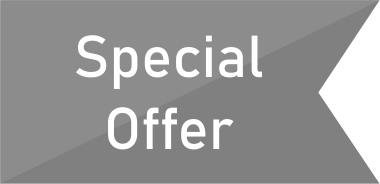 Pay Just 3.5% SD* | No Pre EMI For First 36 Months*
EMI Calculator
Agreement Value 2.15 Cr
Total Interest

19,016,607
Monthly EMI
150,903
---
---
Assuming interest rates from 8.65%
by Kalpataru Group
★★★★★
75.00 L - 2.54 Cr

Carpet: 450 to 1,324 SqFt.
1, 2, 3
15,385 to 20,261 SqFt
Description: Another spectacular township from Kalpataru Group, Kalpataru Park City is a gallant estate which is expanded across 108 acres near Ghodbandar Rd, Thane West. It reflects the astonishing state of craftsmanship and elite architecture. With magnificent clusters like Sunrise, Starlight & Immensia, established in the estate gives its occupants an unimagined lifestyle. When several innovative and professional ideas work together, like structural engineering done by Sir Ove Arup, Hong Kong, architecture by Mr. Hans Brouwer, and Master planners like Peter Barrett, the result is this estate. Along with serene majesty of nature the estate gives a diversity of high-class amenities that suits the lifestyle of the occupants. Like high-tech gyms, club house, vast open space for jogging, custom designed pool, and lot more. Plus, the estate follows a 6-tier sophisticated surveillance for 24/7 protection. With the practice of eco-friendly managements like saving water, unloading waste, optimal use of the natural resources is something which the Kalpataru Park City follows like a schedule.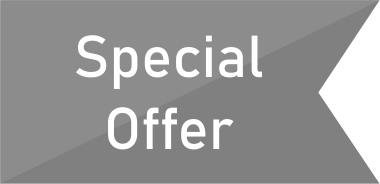 Book Your Flat At No Floor Rise*
EMI Calculator
Agreement Value 2.54 Cr
Total Interest

22,466,131
Monthly EMI
178,276
---
---
Assuming interest rates from 8.65%
by Lodha Group
★★★★★
72.00 L - 2.20 Cr

Carpet: 438 to 1,185 SqFt.
1, 2, 3
16,054 to 18,565 SqFt
Description: Lodha Amara, a beautiful township developed across 44 acres near Ghodbandar Road, Thane, is consisting of the finest amenities inside out which you can ever savor. Now it offers premium and read-to-move-in 1, 2, and 3 Bhk homes with matchless interiors. Lodha Amara will be a mesmerizing experience for every occupant its open space is filled with the scent of nature. This estate is well connected with road & railway networks, including an airport just 50 minutes away, additionally supermarkets, schools, and offices in spitting distance. Your home and the amazing neighborhood are thoughtfully designed which ensures your comfort and privacy. The project contains three phases, the 1st phase is ready with an active 25,000 sq. ft clubhouse & gym. Already 30% of apartments are ready for delivery, and the rest 70%. Plus you can enjoy the spacious mini-theater, multi-purpose courts & many more facilities which will boost your daily energy levels.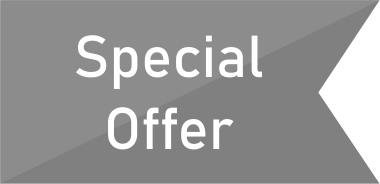 Booking Pay Rs.1.98 L* | Only 5% GST*
EMI Calculator
Agreement Value 2.20 Cr
Total Interest

19,458,853
Monthly EMI
154,412
---
---
Assuming interest rates from 8.65%
by Hiranandani Group
★★★★★
72.00 L - 2.20 Cr

Carpet: 459 to 1,718 SqFt.
1, 2, 3
12,635 to 15,686 SqFt
Description: Hiranandani Fortune City in Panvel is a combined and self-sufficient township settled in the lap of nature. This mega township is equipped with several lifestyle amenities, reliable power supply, and connectivity advantages. Its lavish 1, 2, & 3 bhk homes aim to suit your everyday lifestyle. Inclusively, its OC received homes in Phase 1 is ready for delivery, Phase 2 is on the urge to be available for occupants in possession year April 2022. The towers within Hiranandani Fortune City is completed with a plethora of amenities, such as a designed pool, high-tech gym, activity center gardens, sanitation, surveillance, and rainwater harvesting management, and a lot more in well-accomplished spaces. A complete package at one place where you will feel delighted and compose. Hence, discover a life of convenience, luxury, and environmentally friendly homes at your Hiranandani Fortune City, Panvel.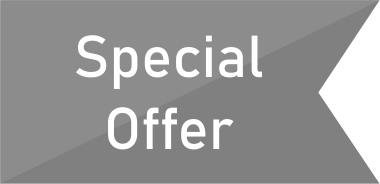 NO GST* | Zero Cancellation Charges* | 10:90 Pay Plan*
EMI Calculator
Agreement Value 2.20 Cr
Total Interest

19,458,853
Monthly EMI
154,412
---
---
Assuming interest rates from 8.65%
by Marathon Realty
★★★★★
41.80 L - 61.40 L

Carpet: 450 to 664 SqFt.
Description: In Marathon Nexzone you will live closer to the heart of the city with sound connectivity to Harbour Sea link well bridged to South Mumbai just 45 mins away, which is much closer than most of Mumbai's suburbs! Their prime estate's progressing 2 & 2.5 bhk homes in Zodiac 2 with possession in December 2019, Zenith 2 with possession in December 2019, Altis 1 with possession in December 2019, Atria 1-2 possession in 2020, & Triton 1 with possession in 2020 and 2 with possession in 2023 are packed with all essentials! Homes here are crafted to get an alluring view of Western Ghats, to make you feel fulfilled in your paradise. Inclusively, its high-class amenities like a pool, fully equipped gym, and an indoor game corner. Love outdoor games?? Give it a shot with a multipurpose court, senior citizen's corner, and classy jogging track. Nexzone has it all. Enroll now to the exclusive lifestyle, which is so close to the city, but so far from the noise!!
EMI Calculator
Agreement Value 61.40 L
Total Interest

5,430,789
Monthly EMI
43,095
---
---
Assuming interest rates from 8.65%
by Lodha Group
★★★★★
1.65 Cr - 9.20 Cr

Carpet: 496 to 2,747 SqFt.
1, 2, 3, 4
32,561 to 37,618 SqFt
Description: Lodha New Cuffe Parade in Wadala is spared across vast area of 23 Acers in the heart of Mumbai. Their magnificent towers like Estrella, Excelus, Altia, Evoq, are soaring high the skies of Wadala. And its occupants command a lifestyle unmatched all over the city. With a beautiful landscape designed by Sitetectonix, Singapore and skyscrapers designed by WOHA, Singapore will make you feel living life lavishly. Already 1000+ families are enjoying the best of their life with finely designed 1, 2, 3, & 4 bhk homes. The amenities here are packed with its generous dimension which will fill your desire to cut-down the city stress. The important highlight is its 75,000 sq. ft. grand clubhouse, multi-purpose lounge, modified temples, multifunction courts, and pool will be a superior retreat which will excite. These well designed residences in Lodha New Cuffe Parade assure precise surveillance and great privacy between you and your neighbour. So do not lose a chance to be a part of massive Lodha family.
EMI Calculator
Agreement Value 9.20 Cr
Total Interest

81,373,385
Monthly EMI
645,723
---
---
Assuming interest rates from 8.65%
by Lodha Group
★★★★★
4.70 Cr - 12.69 Cr

Carpet: 892 to 2,254 SqFt.
2, 3, 4, 5
52,256 to 59,461 SqFt
Description: Lodha The Park is Mumbai s first true urban oasis, with a grand development in Worli. Which is now ready to move in for home hunters into their OC* received 2, 3, & 4 bhk. These homes consist of matchless interior designs that ensures excellent ventilation, and broad windows for fresh air at any time of the day. And homes were you can get a 360 degree view of the entire estate, the landscape gardens and much more. This vast estate across 17 acres has its own plus-points in their amenities, like their massive and impressive The Jewel clubhouse with its 50,000 sq. ft. creating a statement of luxury, organic greens, restaurants and cafes, reflexology zone, gym, spa, and a lot more. Homes in Lodha The Park are set in South Mumbai s prime locale, which haves the best connectivity to major districts via major transportation. This posh address reflects a state-of-art architecture and developing neighbourhood where you can live and grow!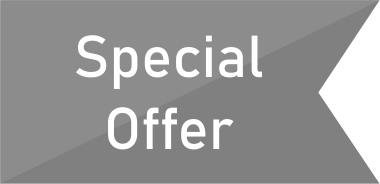 Pay 25% Now Balance Anytime Within 6 Months
EMI Calculator
Agreement Value 12.69 Cr
Total Interest

112,242,202
Monthly EMI
890,676
---
---
Assuming interest rates from 8.65%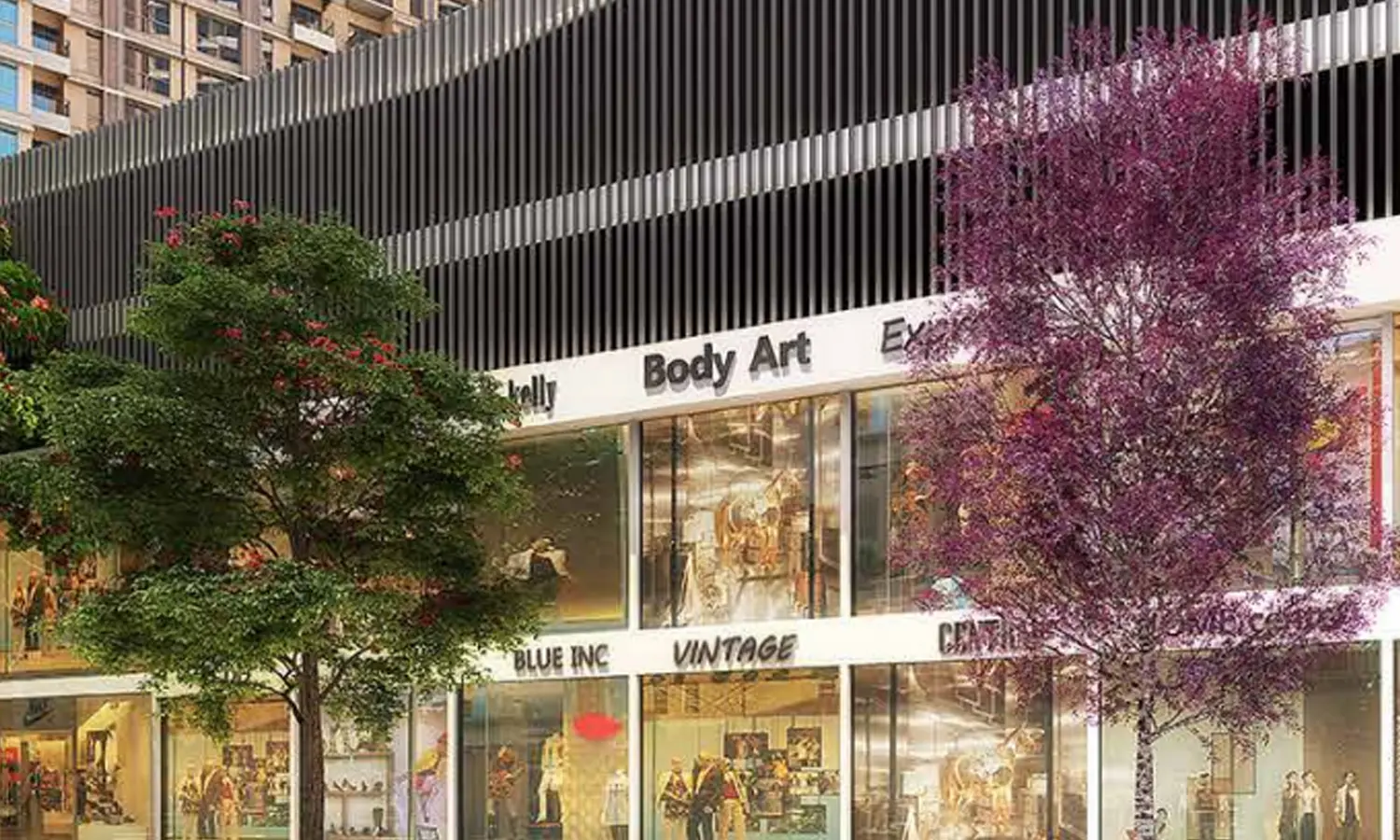 by Marathon Realty
★★★★★
78.20 L - 84.76 L

Carpet: 395 to 436 SqFt.
Description: Marathon Nex Plaza in Panvel, Navi Mumbai is now offering premium retail spaces which consist of all the conveniences the buyer needs. You choose from a wide set of ready possession units which are under sophiticated survelliance, water backup, sanitation management and much more. Inclusively, the locale of Panvel, Navi Mumbai lies nearby to the Navi Mumbai International Airport. The recent developments of Panvel are in New Panvel and it's maintained by CIDCO. New Panvel is strategically located on the eastern side of the Mumbai-Bangalore National Highway (NH-4) and Mumbai-Pune Expressway. It's home to educational institutes like Industrial Training Institute, St. Johannes International School. Hence, come and own these expansive units today only in Marathon Nex Plaza in Panvel, Navi Mumbai.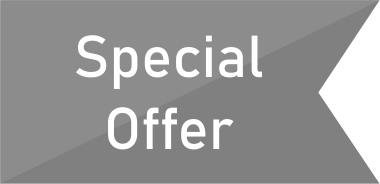 EMI Calculator
Agreement Value 84.76 L
Total Interest

7,496,966
Monthly EMI
59,491
---
---
Assuming interest rates from 8.65%
by Kalpataru Group
★★★★★
82.00 L - 2.90 Cr

Carpet: 464 to 1,561 SqFt.
1, 2, 3
16,171 to 19,417 SqFt
Description: Kalpataru Starlight near Ghodbandar Road is a premium housing project launched by Kalpataru Group in Thane, Mumbai which offers 2 and 3 BHK Residence with possession by the year 2027, is packed with luxury and modesty in every corner. It has an internal and external design based on Vastu science which makes you and your family positive and full of happiness. It is located at the peaceful greens which discovers rejuvenated you as you wake up to the twittering of birds and the lush greenery every morning. The rooms are commodious and wide that offer appropriate privacy to all residence. Be spoilt for choice with a host of amenities like a racquet club, putting greens, a magnificent clubhouse, a cricket pitch, an Olympic-length swimming pool, an indoor games room along with high street retail. Plus Kalpataru Starlight has close proximity with workspaces, renowned schools, colleges, and hospitals. Imagine living in a home with all the trappings of luxury & a wonderful lifestyle.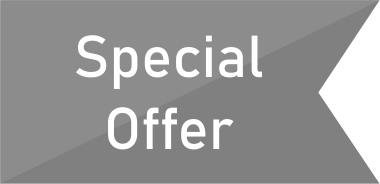 No Floor Rise* | Pay 10% Now & No EMI For 24 Months*