Deal Of The Week Property For Sale In Mumbai
HomeBazaarsplit
by Hiranandani Group
★★★★★
1.05 Cr - 6.80 Cr

Carpet: 471 to 2,342 SqFt.
1, 2, 3, 4
22,293 to 32,214 SqFt
Description: Hiranandani s One Park is an elite township where you will get to live in the ultra-spacious apartments with all the requisite amenities for a lavish lifestyle. Located at one of the prime locations at Ghodbunder Road, the estate comprises lush green gardens, state-of-the-art amenities, and gallant architecture. Their 1, 2, 3, and 4 Bhk homes in Willowcrest, Preston, Fairway, Eagleton, Cloverdale, Hampton, Barrington, and Clifton will be available for the possession year 2020-2022. These homes flaunt a resort-like environment, and now it will be easier for you to experience how modern comforts blend seamlessly with magnificent ambiance. The amenities in this estate consists of landscape garden, indoor games, a swimming pool, gymnasium, rainwater harvesting, lift, clubhouse, multi-purpose hall, and 24/7 surveillance. Hiranandani One Park is the location that is ideal for those who are looking to invest, as it s affiliated finely with many schools, colleges, hospitals, parks, etc. So, come own the ritzy lifestyle you ve always dreamed of.
EMI Calculator
Agreement Value 6.80 Cr
Total Interest

60,145,546
Monthly EMI
477,274
---
---
Assuming interest rates from 8.65%
by Hiranandani Group
★★★★★
72.00 L - 2.20 Cr

Carpet: 459 to 1,718 SqFt.
1, 2, 3
12,635 to 15,686 SqFt
Description: Hiranandani Fortune City in Panvel is a combined and self-sufficient township settled in the lap of nature. This mega township is equipped with several lifestyle amenities, reliable power supply, and connectivity advantages. Its lavish 1, 2, & 3 bhk homes aim to suit your everyday lifestyle. Inclusively, its OC received homes in Phase 1 is ready for delivery, Phase 2 is on the urge to be available for occupants in possession year April 2022. The towers within Hiranandani Fortune City is completed with a plethora of amenities, such as a designed pool, high-tech gym, activity center gardens, sanitation, surveillance, and rainwater harvesting management, and a lot more in well-accomplished spaces. A complete package at one place where you will feel delighted and compose. Hence, discover a life of convenience, luxury, and environmentally friendly homes at your Hiranandani Fortune City, Panvel.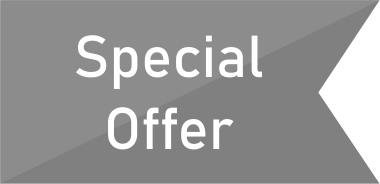 NO GST* | Zero Cancellation Charges* | 10:90 Pay Plan*
EMI Calculator
Agreement Value 2.20 Cr
Total Interest

19,458,853
Monthly EMI
154,412
---
---
Assuming interest rates from 8.65%
by Raymond Realty
★★★★★
1.08 Cr - 1.36 Cr

Carpet: 515 to 635 SqFt.
Description: Located near Pokhran Road No 1, Thane Raymond Realty is inflated across 14 acres which reflects the symbol of fashion, apparel, and lifestyle. The estate is a picture that is introducing a new standard of living, one which pushes the bar on quality, conveniences, and service to give today s home buyer a kind of space they are genuinely proud to own. Its 2 Bhk homes in Raymonds Realty with possession in 2024 reflects Raymond s virtues of excellence and a timeless appeal in creating modern living spaces like never before. Along with its amenities such as clubhouse, snooker room, terrace lounge, flexible court, gym, indoor game corner, etc, are designed with the same dedication to get quality in minute aspects, which resulted in these luxurious residential spaces. Raymond has woven the residences that offer its buyer Complete Lifestyle . Come aboard with a real estate company that puts the customer at its center and be a flag bearer of lifestyle beyond the ordinary.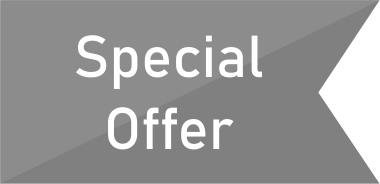 Zero Cancellation Fee On The Booking Amount*
EMI Calculator
Agreement Value 1.36 Cr
Total Interest

12,029,110
Monthly EMI
95,455
---
---
Assuming interest rates from 8.65%
by Runwal Group
★★★★★
36.15 L - 80.28 L

Carpet: 372 to 777 SqFt.
1, 2, 3
9,718 to 10,332 SqFt
Description: Runwal My City is located at Dombivli. It's spanning across 156 acres and it's packed with essential factors and fancy amenities. The estate is now offering its exclusive 1, 2, 3 bhk homes which will be available for possession in December 2024, consisting of stunning interiors, excellent ventilation, etc. With this, the amenities in Runwal My City helps to complete the picture. Facilitates such as multi-purpose court and ground, amphitheater, yoga/meditation zone, vast kids play area, central green park, etc, along with fancy their 24/7 surveillance, waste, and water management. Plus, you will have easy access across the city via road and railway, with proximity to several reputed educational institutions and hospitals. Hence, Runwal My City in Dombivali is all set to transform into one of the prominent residential destinations in Thane district.
EMI Calculator
Agreement Value 80.28 L
Total Interest

7,100,713
Monthly EMI
56,347
---
---
Assuming interest rates from 8.65%
by Runwal Group
★★★★★
33.65 L - 94.24 L

Carpet: 353 to 918 SqFt.
1, 2, 3
9,532 to 10,915 SqFt
Description: Runwal Gardens in Dombivli East is another privileged project from your credible Runwal Group. The estate is inflated across 115 acres, with their thoughtfully designed 1, 2 and 3 bhk homes which are progressing for their possession in year 2023. These residents are built to fulfill most of your lifestyle needs. The recipient of Padmabhushan, Mr. Hafeez Contractor is the name behind the architecture and designs. The property is leaned in the lap of lush green grass and 14 breathtaking gardens. With this, you will have several other reasons to own a house here, such as the major highlight, its R-Club , erected across 67, 000 sq. ft consisting multi-purpose courts, banquet hall, health & fitness zone, and 100+ amenities at your service. To complete this picture, their sanitation, water and surveillance management plays a key role. Your eventual home in Runwal Gardens is packed with ease access across the city and an excuse to skip the basic and choose the elite.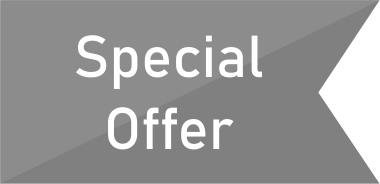 No SD* | No Floor Rise* | No Registration* | Save Upto Rs. 4 L*
EMI Calculator
Agreement Value 94.24 L
Total Interest

8,335,465
Monthly EMI
66,145
---
---
Assuming interest rates from 8.65%
by Wadhwa Group
★★★★★
34.00 L - 75.02 L

Carpet: 289 to 628 SqFt.
1, 1, 2
11,384 to 11,946 SqFt
Description: Wadhwa offering its mega developing township, Wise City, build amidst 138 acres in Panvel. With possession of its 1 & 2 bhk homes in 2026, this residence has the essentials which will justice your investment. With fine connectivity across the city via road and railways, the estate is minutes away from the proposed Navi Mumbai International Airport as well, this will leave no place to worry. Thoughtfully designed spaces but its not just tall concrete structures, but a harmonious balance of green and grey. Along with these beautiful homes, the estate is well equipped with amenities like yoga lawn, pool, fully equipped gym, caf , jogging and walking track etc, plus their 24/7 surveillance and sanitation management will fill the loopholes. Residences here bring you an opportunity to make a wise investment for years to come. A vision for sustainable growth, Wadhwa Wise City is a sprawling township which offers healthier living that elevates life to an incredible lifestyle!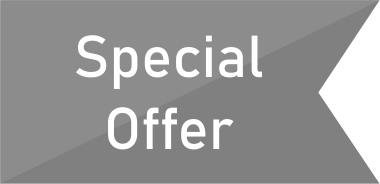 2 Years Rental Assurance | Save UPTO 2.67L*
EMI Calculator
Agreement Value 75.02 L
Total Interest

6,635,469
Monthly EMI
52,655
---
---
Assuming interest rates from 8.65%
by Marathon Realty
★★★★★
3.10 Cr - 8.00 Cr

Carpet: 851 to 1,699 SqFt.
2, 2.5, 3, 3.5
34,813 to 47,496 SqFt
Description: A joint venture by Marathon Group and the Adani Realty. Marathon Monte South is a break-away to quintessential pint sized luxury residential estate and lush open spaces. Set in a vast expanse, it offers large, opulent homes, truly unique amenities and acres of space for your mind to wander. Inclusively their 2 and 3 Bhk homes in Tower 1 will be available for possession in December 2020 and in Tower 2 in December 2022. With reliable name behind architecture and design Padmabhushan awardee Mr Hafeez Contractor, these homes in stunning high-rises and enormous themed landscapes are built to spoil you. Marathon Monte South consist an array of amenities which includes multi-purpose sports court, skating rink, golf putting, pool, club house, lotus pond and a lot more. Not only is it on the brink of becoming the next upscale locality of Byculla West, but it's also well-connected across the city. After all, this is what luxury feels with a grandeur and stability.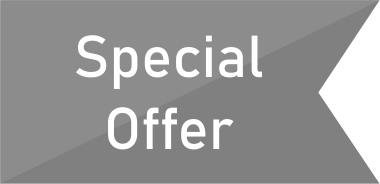 2 BHK Price Starting @ 3.10 Cr.| Pay Only 10%.
EMI Calculator
Agreement Value 8.00 Cr
Total Interest

70,759,465
Monthly EMI
561,498
---
---
Assuming interest rates from 8.65%
by L & T Realty
★★★★★
3.61 Cr - 9.91 Cr

Carpet: 825 to 2,604 SqFt.
2, 3, 4
34,211 to 43,758 SqFt
Description: L & T Crescent Bay is expanded across 9 acres in Parel, it s a residential complex which will offer you a perfect setting for an exceptional life. This address raises urban living to uppermost quality. Their unique 2 & 3 bhk OC received homes in 5 towers are ready for occupancy and homes in tower 1 will be ready for possession by September 2022. With this, whether it s the multi-level parking, high-speed elevators, every aspect of Crescent Bay is as charming as it looks. Inclusively, it s packed with world class amenities that create a signature of luxury, whether you want to refresh yourself with a cool swim, shed calories at the gym, or enjoy an exciting game in their multi-purpose courts, and arrange get-togethers in clubhouse you don t have to peak anywhere else. Inclusively, being easily accessible to both central and western suburbs, L & T Crescent Bay is also in immediacy to business districts like Nariman Point & BKC.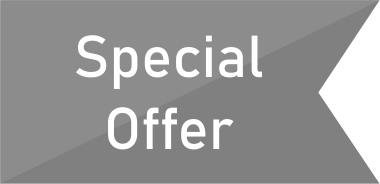 2% Stamp Duty | 10 : 90 Payment Scheme
EMI Calculator
Agreement Value 9.91 Cr
Total Interest

87,653,288
Monthly EMI
695,556
---
---
Assuming interest rates from 8.65%
by Godrej Properties
★★★★★
53.00 L - 89.00 L

Carpet: 438 to 658 SqFt.
1, 2
12,100 to 13,526 SqFt
Description: Godrej City s, Godrej Highlands is an elite address is striving the most desirable you can ever picture next to the Mumbai - Pune Highway, Panvel. Live into their spacious 1 & 2 BHK homes whose possession is scheduled in October 2025. Inclusively, the locale of Panvel lies nearby to the Navi Mumbai International Airport. The recent developments of Panvel are in New Panvel and it s maintained by CIDCO. New Panvel is strategically located on the eastern side of the Mumbai-Bangalore National Highway (NH-4). Plus, Godrej Highlands is installing the amenities like Badminton Court, Meditation Garden, Power Backup, Play Area For Kids, Senior Citizen Area, Cafe Area, etc, and many more promises to take care of your leisure moments. Hence, reside in an address where you will in between an absolute range of all conveniences, only in The Highlands in Godrej City.
EMI Calculator
Agreement Value 89.00 L
Total Interest

7,871,991
Monthly EMI
62,467
---
---
Assuming interest rates from 8.65%
by Dosti Realty
★★★★★
1.59 Cr - 3.02 Cr

Carpet: 559 to 1,040 SqFt.
2, 3
28,463 to 29,049 SqFt
Description: Dosti Golden Gates in Wadala East, Mumbai is expanded across 0.12 is another creation from one of the trusted builders of Mumbai, Dosti Group. Their 2 and 3 bhk set in a prime location with excellent connectivity with other parts of the city. These homes are developing swiftly for its possession in September 2027, and these apartments are thoughtfully crafted with the finest features inside-out. Plus, Wadala East lies on one of the Seven Islands of Bombay that were linked together to form the modern-day Mumbai. Many renowned educational institutes like Don Bosco High School, St. Joseph's High School, Dr. Ambedkar College of Commerce & Economics is situated near Wadala West. Lastly, the amenities here aims to make your leisure moments peaceful. There's everything for everyone, vast play area for kids, multi-purpose sports court for sports enthusiasts, gym, 24/7 surveillance, water backup, jogging/walking track, etc, and many more upcoming. Hence, your dream home inDosti Golden Gates in Wadala East, Mumbai is crafted to offer you comfort, peace, and ease.